News05 Jun 2023
SOFTEC helped digitize the largest telco operator in Slovakia. Delivered and operates a solution for customer identity verification and fully digital sales.
The technology company SOFTEC delivered and operates the solution NFINITY (www.nfinity.digital) – Contracting Platform solution for Slovak Telekom, a 100% subsidiary of Deutsche Telekom. This is SOFTEC's latest solution for fully digital customer verification and digital contracting using facial biometrics incl. document data extraction using OCR technology. NFINITY is a proven solution with unique references in the banking, telco and insurance industry. Operating the service in public cloud enables accelerated implementation and deployment with guaranteed high availability and service quality.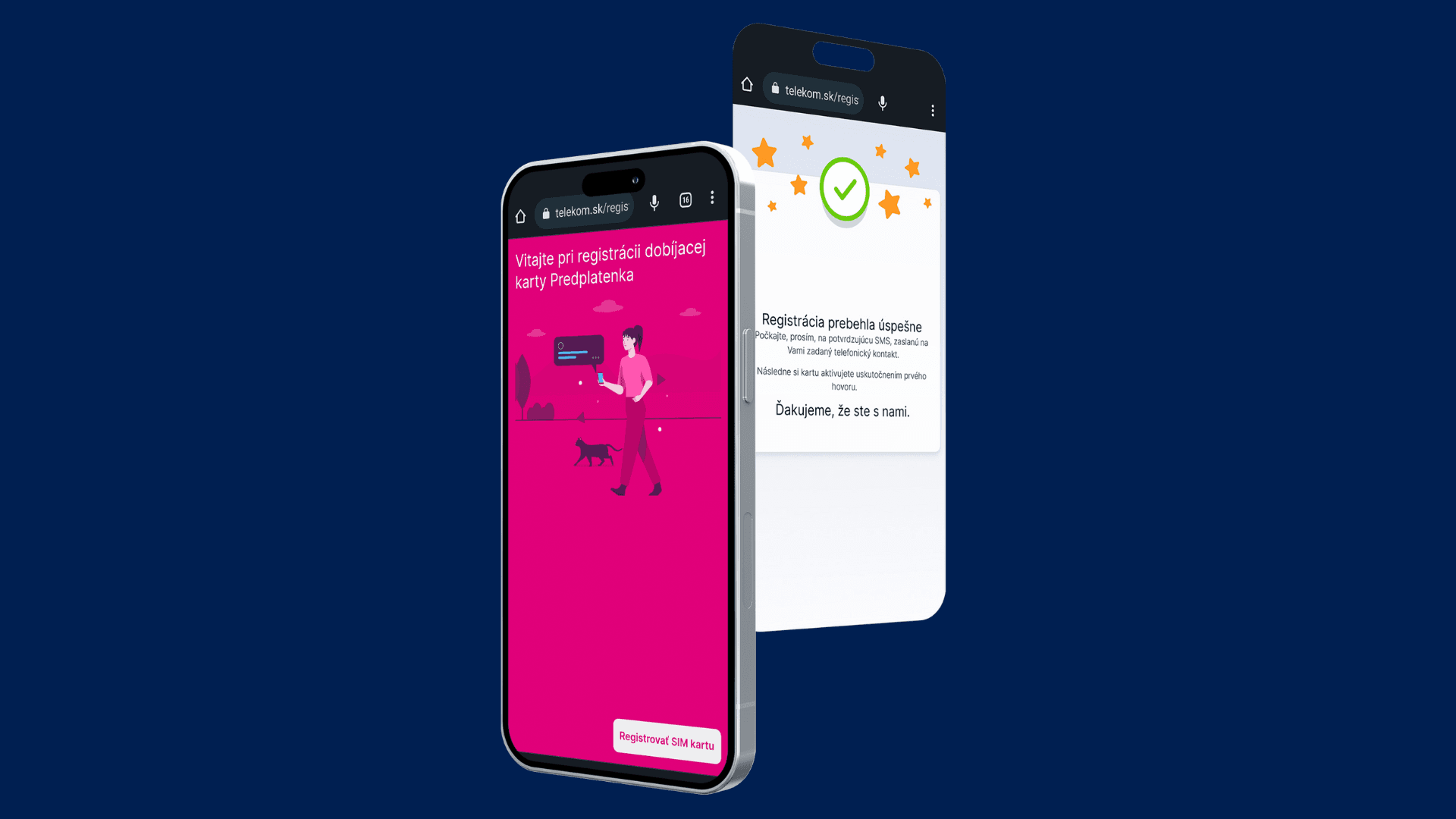 Slovak Telekom was looking for a unique solution for digital customer verification in order to increase sales through digital channels, without the need for any customer physical presence. The first phase was focused on the implementation of the process for a new prepaid customers. From the business point of view, remote identity verification enables to expand the channels for the sale of SIM cards to more partners and significantly improves the customer experience, while the SIM card can be used practically immediately after purchase.
Martin Petriščák, director of telco and banking systems division at SOFTEC, adds: "We delivered this solution from the idea to a fully functional, integrated and tested solution in a relatively short time – within six weeks. This was possible mainly due to the fact that NFINITY services are fully available in the cloud and as a result of the effective cooperation with the Slovak Telekom team. The delivery included the integration of NFINITY into Slovak Telekom's systems, as well as the development of a custom web application. We also provided consulting services for the integration of the web application to the services of the Ministry of the Interior of the Slovak Republic."
Slovak Telekom chose the NFINITY solution based on proven references and its integration readiness, as the time to market was a very critical decision criteria. "We wanted to have a production pilot up and running as soon as possible to get feedback from a selected group of customers ahead of a full commercial launch. We managed to deliver the first phase with SOFTEC within 6 weeks, which is very short period of time. Today, our solution is technically ready to be used not only for the prepaid scenario, but also for many other possible use cases," concludes Robert Hvorečný, Technical Tribe Lead, Slovak Telekom.