News05 Sep 2023
Softec strengthens on two fronts. Alexander Paál becomes the director of Softec CZ, Šimon Skrak will manage telecommunications.
Today Softec, a major consulting and software group, announced an important personnel reinforcement in its top management. Alexander Paál and Šimon Skrak will be its new members. Paál will lead the Czech branch in Prague, while Skrak will cover the development of the telecommunications segment in both countries. Both bring a wealth of experience in technology, consulting and digital transformation to the company.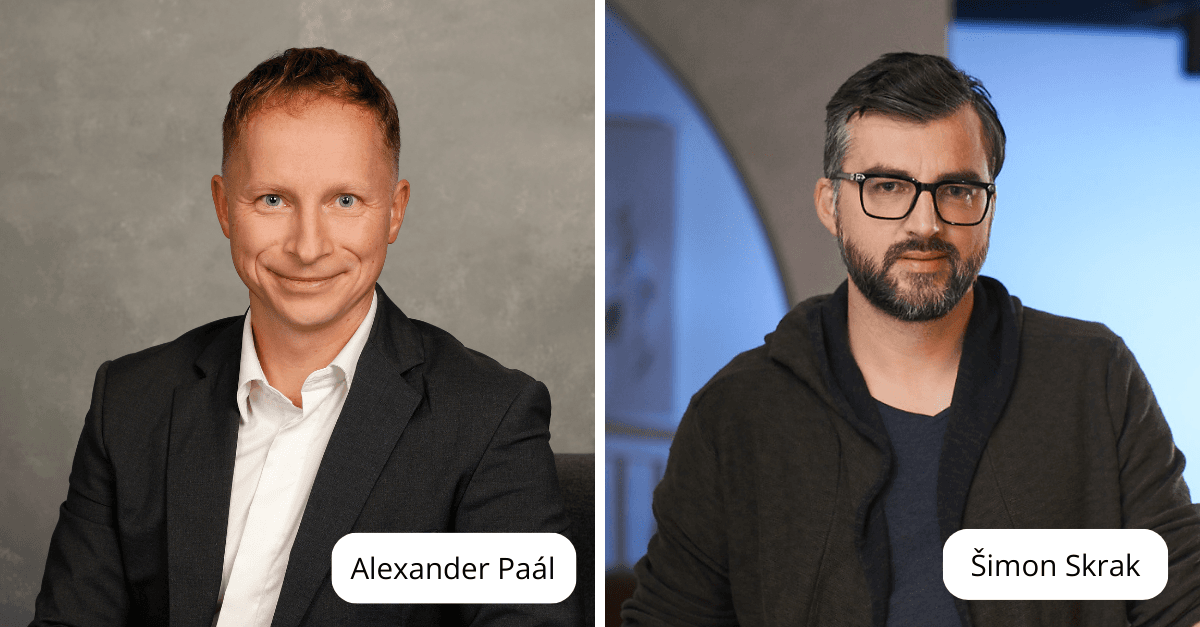 Alexander Paál takes up the position of director of Softec CZ. His task will be to develop the company's potential on the Czech market and help its further expansion. He first gained domestic and international experience at Accenture, where he was involved in management consulting and system integration (transformation projects). His key clients at that time included Česká sporiteľňa, VÚB or Raiffeisen bank. Later, he was at the birth of PwC's technology consulting division, which today has 150 people. Here he focused mainly on transformation and regulatory projects at Komerční banka, e.g. building a new digital bank or ESG. His big topic is the education and development of colleagues, and he also works as a lecturer at the Prague University of Economics and Business. In Softec, he sees the potential for growth and possibilities for further expansion not only on the Czech market. He graduated from the Slovak University of Technology in Bratislava and City University. In his free time, he has been dancing folk dance for many years, which he also teaches.
Šimon Skrak will strengthen Softec's top management as a telco lead for both countries. His extensive practise includes both domestic and foreign experience in the field of telecommunications (Slovakia, Germany, Romania, Czech Republic, Hungary). In the colours of Accenture, where he worked for 22 years, he participated, for example, in the fundamental transformation of Slovak Telekom and other important projects. For the past six years, he helped develop the newly established Accenture Song digital division in Prague and Bratislava and was engaged for example in the digital transformation of Škoda Auto, the largest exporter in the Czech Republic. He graduated from Faculty of Management of the Comenius University in Bratislava. His hobbies mainly include skiing, particularly freeride.
Peter Morávek, executive director of Softec, comments: "I'm glad we got such reinforcements as Alex and Šimon. I expect both of them to help us further develop our potential and find opportunities for further expansion beyond the Czech and Slovak markets, for example in Austria or the Balkans."
Today, the group's solutions and services are used by clients in ten Central and Eastern European countries. The most important groups are the VIG, Raiffeisen, Generali, KBC, Deutsche Telekom, O2 and Orange.